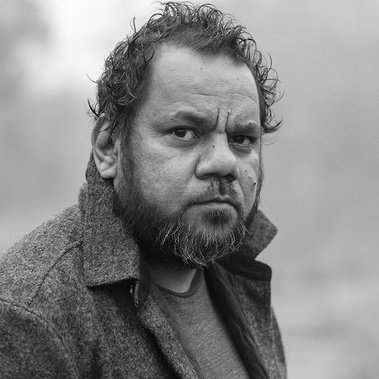 JALARU
Jalaru is an Indigenous fine art photographer and poet, video and design artist, as well as a media professional from Broome, Western Australia.
As a Djugun-Yawuru/man with tribal connections to the Gooniyandi/Jabbir Jabbir/Ngarluma peaoples, he is inspired by the unique landscapes and people of the Kimberley region, which feature prominently in his work.
Jalaru's photography draws on his own stories and personal history, and explores contemporary social and political issues facing Indigenous people. Much of his work involves conceptual and innovative portraiture and abstract landscape photography.
He is a self-taught photographer and was drawn to photography as a visual medium because of its accessibility and the challenge of capturing stories in single images. He experiments regularly with different mediums, and is interested in expanding his photography into installations and motion work and pushing the boundaries of how conceptual photography can be used in virtual reality.
Jalaru's photography has appeared in exhibitions in China, Germany, Sydney, Melbourne, Perth and regional Western Australia.