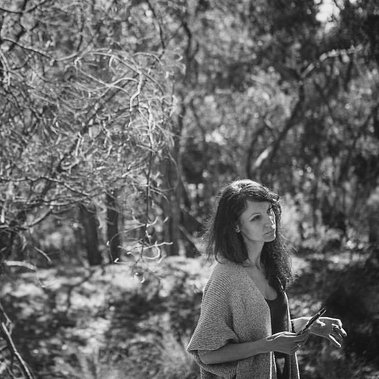 JOLE DI FLORIO
Jole Di Florio is a visual artist based in North Eastern Melbourne, Australia.
Jole is passionate for drawing, formalising her skills with a Fine art degree at RMIT in her early 20's with majors in painting and drawing.
Having focused on portraiture for many years she has recently been inspired by the Australian bush during an artist residency at the iconic Dunmoochin artist colony in Cottlesbridge, Victoria.
The Australian bush landscape is still a constant source of inspiration in her work, frequently running or walking through the many stunning bush trails and tracks that are around Melbourne. Her preferred medium is pen and Indian ink on paper.
She has held numerous group and solo exhibitions throughout the years and has been selected for the Nillumbik art award numerous times and won highly commended in 2015 and people's choice award in 2012. She was also a semi-finalist in the Doug Moran prize for portraiture in 2017.