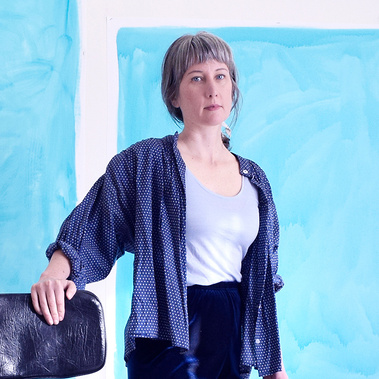 BELINDA WILTSHIRE
Born in Geelong (Vic, AUS) Belinda Wiltshire relocated to Melbourne in 1999. She has since based her visual art practice in Melbourne's Northern suburbs and has been exhibiting in solo and group shows since 2002.
In her visual art practice Wiltshire works predominately as an oil painter. Within her more recent works the artist utilises both non-objective abstract and finely detailed realist elements.
Inspired by nature, science, and astronomy, the Theia series of paintings are seeded in the Giant Impact Hypothesis. – Theia, the hypothesised ancient planet is proposed to have collided head on with the early Earth around 4.5 billion years ago, the debris gathering around Earth to form the early Moon.
Australian accolades include being a finalist in the 2004 Brett Whiteley Travelling Art Scholarship, the 2012, 2016 and 2017 Black Swan Prize For Portraiture, the 2014 Benalla Nude Prize, the 2017 Kennedy Prize, and a semi-finalist in the 2015 and 2017 Doug Moran Prize For Portraiture.